Hello Everyone and Welcome to my Gallery. All of the graphics below are things
that I have made using Paint Shop Pro 6.02 . Learning to do graphics has been fun and I would have to thank a wonderful group called FlyByNight Graphics. Please visit them amd you may want to join them too.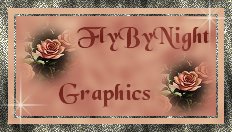 *Please be patient, as this page may
take some time to load because it
is graphic intense.*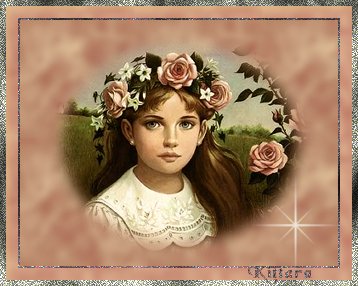 This is a silver frame tutorial I did. Thanks to
Bonnie. I also made a backgroud from it as you
could see.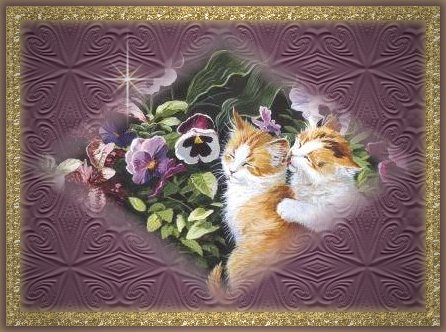 This is another framed tutorial I did, curtesy of Bonnie. This
one was my favorite, since I love cats.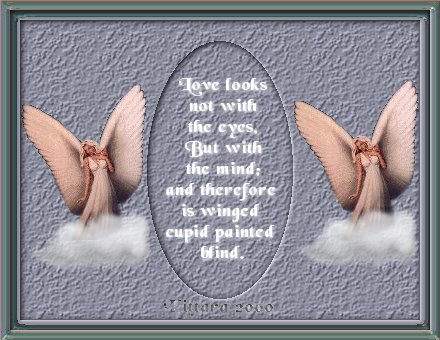 This was my FlyByNight July Challenge Submission.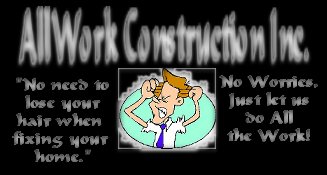 This was my FlyByNight August Challenge Submission.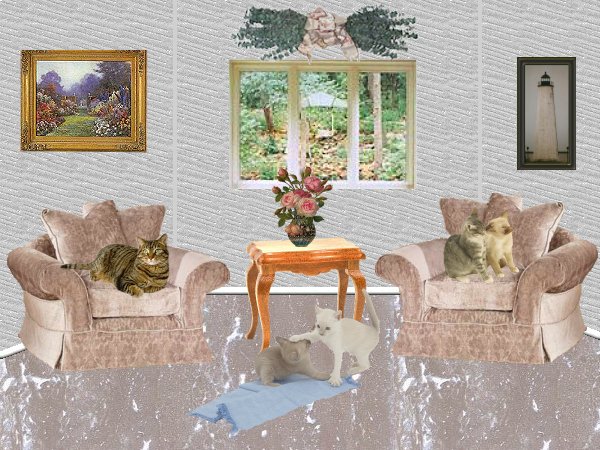 This is a Room Tutorial I did. I love cats.
The white one on the floor actually looks like
my new kitten, Skyler.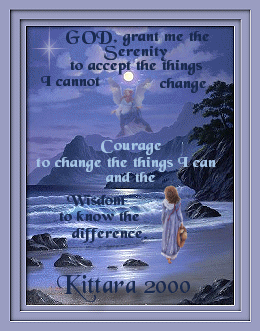 This was a triple frame tutorial.
The faded Angel is a part of
a painting from a wonderful
artist named Jonathon E. Bowser.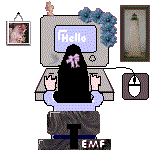 This one had to be the hardest tutorial
I did as of yet. We were supposed
to make animated self-portraits. But,
I have to say it was the most fun.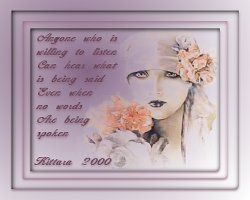 This was a part of a mission given
to us by the group leader, Donna.
The following images are from a
tutorial call Ovalkaid Frame. I
made three and you tell which
ones where my first attempt.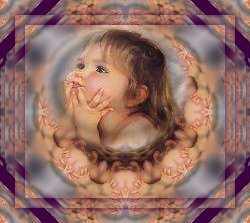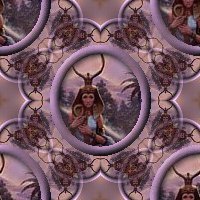 Again the original painting is
one of J. E. Bowser's.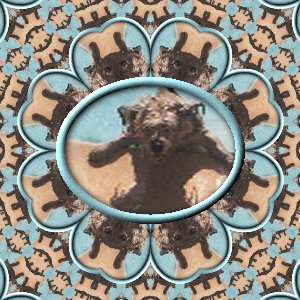 This is my dog, Pudgy.
I will post more as they come, so please keep checking back. Again thank you to FlyByNight for teaching me to use Paint Shop Pro.
I love to get email, so please send me some or better yet sign my guestbook.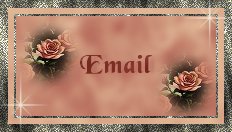 The midi playing is "On My Own"
This page is best viewed in the font BlackChancery .


*All graphics on this page were created by me. The
background and buttons were made specifically for
this page, please do not take them. I will
be making a graphic site soon with free backgrounds
for everyone. Thank you for respecting this clause.*