A Dedication to My "Abuelita"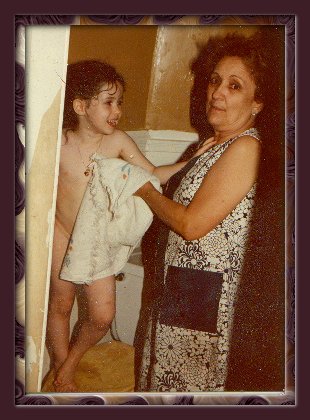 My abuelita , which means grandmother in spanish, was my living angel. She cared for me from the time I was born until the time that she passed on to another life. My abuela was born in Cuba in 1918. She grew up in Havana when it was the place to be. Americans were lining the streets and the nightlife could rival that of New York City. She used to tell me how beautiful Cuba was and that it was a magical place. But hard times followed my abuela. She met my grandfather, who looked like a Spanish Rhett Butler, in 1941. He was visiting his family who had moved to Cuba from Spain to start a business. They fell in love and married in Janurary 1942. And nine months later came along my mother in Ocotber of that same year. They were happy and my grandfather had no intentions on returning to Spain. He began working for his uncle and provided a nice home and life for my abuela and mother in the afluent section of Havana called Miramar.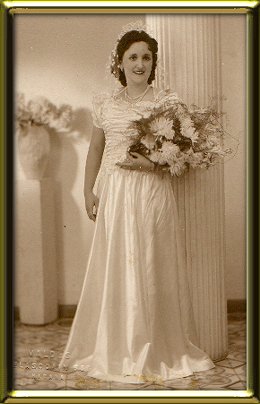 But in 1946 my grandfather died of what doctors in Cuba were calling an overgrown heart. They blamed his hard work on a farm in Spain as child. This left my grandmother and my four year old mother alone. My grandmother set her mind to make sure that my mother would have everything. So, she began to work as a seamstress and also as the person who made sure the kids behaved on the school buses. She did this so that my mother could go to an American School in Havana and learn English. As things started to look as if they were coming together, a revolution broke out in 1959. And the government had been overthrown by Fidel Castro, whom you all know. Things progressively got worse. On November 30, 1966, my grandmother packed up what was allowed and left with my mother to the "Land where the streets were lined with gold." Life wasn't easy in the U.S.A. but she got on with the hopes that one day she could return to a free Cuba. My mother married in 1971 and I was born in 1973. I was her life or so she used to tell me. My abuela and I used to share a bedroom until I was 13 and I would always crawl in bed with her when I was sick (even at the age of 18). She never minded caring for me, she understood my parents had to work.